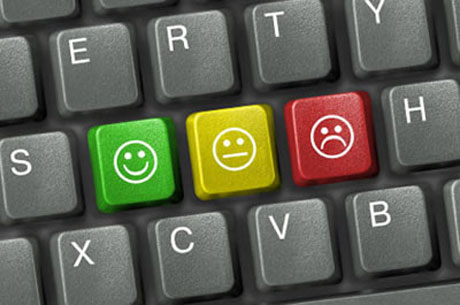 What is it all good for? Something I might ask now but I might respond to it later, or I may even know the answer without knowing, right? That's what always happens, you have a question in your head, you think about it, you debate on it, you come up with answer … but what the hell happens when you go back to the question and you come up with another answer? Multiple answers, multiple solutions to one questions? Sure… it's not that easy .. Just a few lines and I'm already not making sense.
You meet a doll, she's the best you've ever seen, she just has something mesmerizing that gets your attention, it may be her killer eyes paired with her naughty smile that screams "bedroom" all over, you have fun, you feel so good that it makes you even doubt your bad feeling previously, but then something hits you.. well actually she hits you with the "I can't do this…". We all know why, or at least the guess is easy, either she has somebody, either she wants somebody or you seem so "husband-material" that she doesn't even want to take a chance with you… But she does play around with you, and you make her feel good, because she tells you, Yes, you get to a point where she tells you, that's how close you get in one night, but you know that you ain't got no chance at her, 'cause she has the "I can't do this" factor.. All of it is gone the moment the sun comes up and you better not think about her, because if you do, you gonna set your hopes up, of course, you're keeping yourself at ease.. Time flies, you never hear from her again, but she had that sparkling something that reminds you of her.. It's like a specific little something that makes you feel good, is it love? No, of course it's not love, it's … want, desire, "what-if". You know you'll never hear from her ever again, yet you like it how she's stuck in your head, you think of her and at this particular moment it feels good that she doesn't know because you might do damage to her "I can't do this" thing.. After all we ain't bastards…
Exgirlfriends … oh they have that other vibe … it's like you already know how it feels in the cookie jar, actually you know you like it in the cookie jar, but you don't want to get your hands dirty, but but but but, so many buts, so what you do? You sit down and talk with her, there's a bit of innocent flirting going on, your mind takes you and her away in to a much private place, but you keep it all cool because she's moved on, but she still has that look she had when she was looking at you the 1st time a really long time ago.. It's exciting, but taking it to a next level is wrong, all wrong, so you stop and you don't do it, but you care about her, you care about her so much that you care that her relationship should be good, you care so much that you give her advice on how to make her relationship better and that feels you up with joy..
There's that rule of "You shouldn't be talking to your ex", which I didn't believe, I was always good with my exes.. up until recently.. Well recently I got my mind changed, by what's now an ex, and I got the idea. Because of the history, it's to easy to go back, you know what the other likes, a smile, words, look, gesture, anything, it is too easy, especially if one aspect was good in that relationship, and if it went down the drain once… it will the second time too, right? I think so, of course depends on the situation, there are too many factors to say it will for sure, so that's why I'm with maybe.. None the less I used this "awesome" rule recently to keep some things at bay, and now I get it.. There are exes for whom the rule applies and there are exes to whom the rule doesn't apply.. Why? Because I'm the one who decides… Sure one ex can say "'Cause she's better than me?" or "Why is she better than me?", while the other ex doesn't care at all.. truth is, I'm the one who decides who is better and who isn't in my life. If you already think you're better than somebody, you got issues, but if you walk up to somebody and ask them why is she/he better than me… talk to a shrink.
After so many bumps I'm starting to realize that there's no real happiness.. There's only "Happiness with buts", like I"m happy but I tolerate. Something for something, but ain't that a bit sad? You go through so many years next to somebody tolerating, you can really get to that point where you say "Okay, I'll let this one go and keep it inside".. Even tho I'm getting to this, I'm still fighting myself in believing if it's true.. But that's what we do, we fight, we ask question, we move forward, we always try to turn the bad in to good, we always want to shine and win … unfortunately the human nature is not fit in accepting failure, the human nature is great at hiding failure, but deep inside, it's a war, a big one and no one deserves to have that come out on them, but if the war comes out, it'll happen.
What I'm trying to achieve is fight my war on my own, unfortunately I'm needy of attention and care, but if I let in, I'm going to suffer when I won't get it, happened before, happened now, will happen again. So can somebody win their war on the own or we always need someone by our side to make peace? I guess we'll find out..